Costa Rica
Worldwide Adventure Travel
It doesn't get better than Worldwide Adventure Travel!
Call or email for a quick quote and details on air, 4x4 and lodging.
(321) 773 4878
michele@worldwideadventures.com
Book Now
We package everything together for the best price and we send you driving directions, surf spot maps, exchange rate cards,  travel tips  specific  to Costa Rica (cell phone and credit card ideas) and our own mini-dictionary with street signs, food and phrases.
We will pre-pay the hotels and car rental agency to lock in your price with no exchange rate fluctuations nor  additional   fees  and  taxes  when  you  arrive. You will know  and pay  the bottom line  price before you go. We make it easy ~ you enjoy your vacation.
Travel and Surf in Costa Rica
Costa Rica boasts the most diverse selection of flora and fauna in the hemisphere. Thirteen different ecological systems dot the land, where nature lovers find spectacular beaches, mountain cloud forest, volcanic swamps and tropical rainforests hosting many different climates.  Situated between North and South America, Costa Rica acts as a land bridge where different plants and animals merge to create unique ecosystems that evolve nowhere else in the world!
One of the largest sea turtle nesting sites in the world, Costa Rica offers guided walks along the beach at night to witness the actual laying of the eggs. This is an absolutely fascinating experience!  We suggest taking the time on your vacation to witness the wonder of the rainforests, raging rivers and mountainous terrain.
Beaches and Surf in Costa Rica
Beaches are plentiful in Costa Rica and are easy to reach. Whether lying in the sun, exploring the ecology near the water or surfing, you'll find the sandy beaches warm and inviting year round. Scuba diving, fishing and charter boat excursions are plentiful throughout Costa Rica. Horseback riding is available from most upscale beach and mountain resorts. Ask your travel agent at Worldwide Adventure Travel about the best surf spots in Costa Rica or for a wave forecast!  Call or email us for a current wave forecast and to book a surf trip to Costa Rica.
Waves are epic year round in Costa Rica. From March through late November, the Pacific coast offers long point breaks, river mouths and beach breaks. Serious surfers hit the Atlantic Coast from December through March where deep water waves break over the shallow reef creating the perfect imitation of Hawaiian surf.
Great surf spots can be found in the northwest corner of Costa Rica in the Guanacaste Region. Tamarindo and Playa Nosara have excellent breaks, as well as swimming and snorkeling spots. Playa Naranjo, known for "Witches Rock" offers perfect tube rides.
Known for long waves at both high and low tide the nearest surf break to San Jose is Boca Barranca near Puntarenas. About a half hour south is Playa Jaco, which offers ding repair and night life. South of Jaco to Playa Dominical are many excellent surf spots. Playa Pavones, south of Golfito, has the second longest left in the world; a true world class wave.
Ask us about the Best Places to Stay in Costa Rica:  We work with quality hotels and lodges with good prices right on the best surf breaks, in the mountains near the Arenal Volcano and in the city by the airport.  Call or email us for a full package quote.
With your Worldwide Adventure trip, you get maps and detailed directions to the best breaks and even a few secret spots…It just doesn't get any better than this!
We will pre-pay the hotels and car rental agency to lock in your price with no exchange rate fluctuations or additional fees and taxes when you arrive.  You will know and pay the bottom line price before you go!
Click For More Information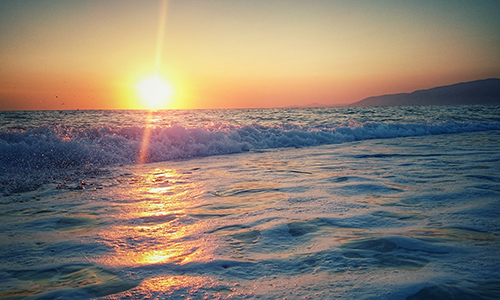 TRAVEL DOCUMENT REQUIRED
U.S. citizens must provide a valid U.S. passport. Passports are required for ALL U.S. citizens of any age entering Costa Rica. U.S. Citizens are not required to have a visa to enter Costa Rica. All non U.S. citizens should check entry and re-entry requirements. See passport information in the link here.
Passports